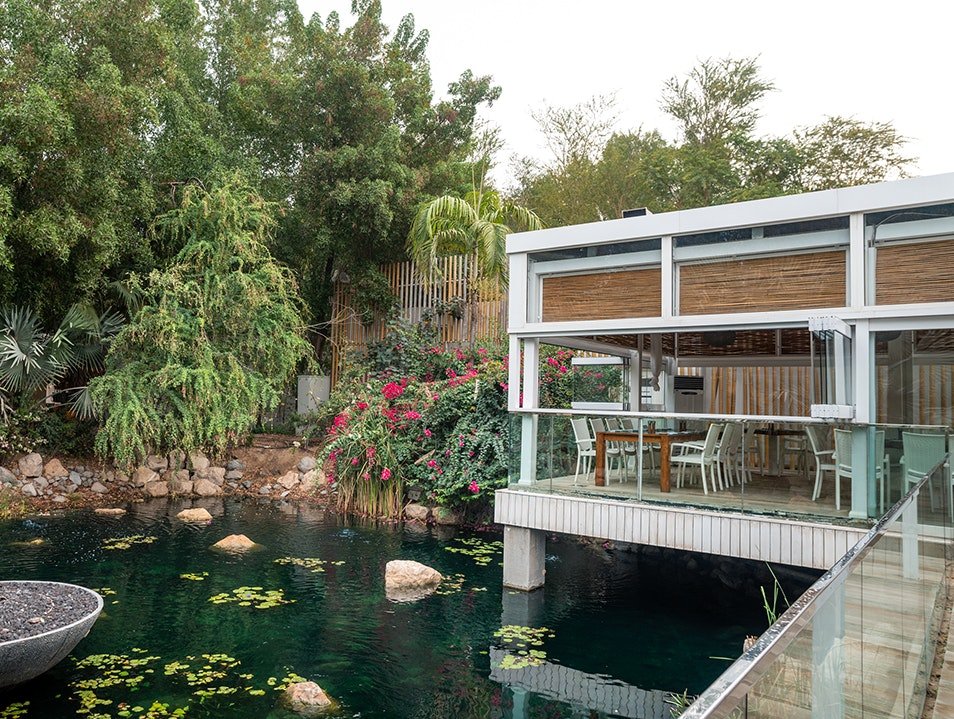 The best way to start the week end in Dubai is to find the perfect breakfast place to kick the day off full of energy!
This summer, here are our top 5:
True that this gorgeous place surrounded by greenery is amazing in cooler weather as you can sit outside and enjoy the birds and the garden feel. But even in summer, being in this environment does quite the trick. Special call out to the salmon and mustard scrambled eggs. A big favorite! Make sure to book in advance.

- Kulture House
Restaurant, shop, art gallery this place is a true experience and perfect spot to discover new home decor pieces, beautiful plants and enjoy a nice coffee with delicious food. The problem: you can spend hours there, eating, shopping, working or reading as this is the kind of place you find hard to leave. Special recommendation for the Ginger and Orange juice and the cheese & pesto toastie.

- The Duchess

With its gorgeous view of the sea, located in la Mer in Jumeirah 1, this restaurant is perfect for breakfast. After trying pretty much everything on the menu it is one of the top recommendations to enjoy sweet or savory food, nice coffee with its choice of Italian or Arabic and nice juices. A personal favorite: the Granola bowl. Judged as best in town by many. Oh and the amazing bread and brioche basket which is coming complementary of any food order!
For a nice typical French breakfast, don't look any further! With its Parisian vibe, the Bistrot des Arts on the Marina got you covered. Perfect both in winter and summer thanks to its cooled terrasse overlooking the Marina you can enjoy fresh and delicious buffet and a la carte "brunch" for 99 aed only! A bargain considering the quality of the ingredients, the kindness of the staff and the view. The big + : french radio playing all along for a proper Parisian feel.
Entering this place - both the Jumeirah and the Jumeirah Island ones, it doesn't feel like you are in Dubai anymore. This nice decor brings you right in the middle of a north American sea side village. Best in winter to enjoy the rooftop terrasse at the Jumeirah branch and the lake terrasse at Jumeirah Islands, it is also pleasant in summer to enjoy some change of scenery.