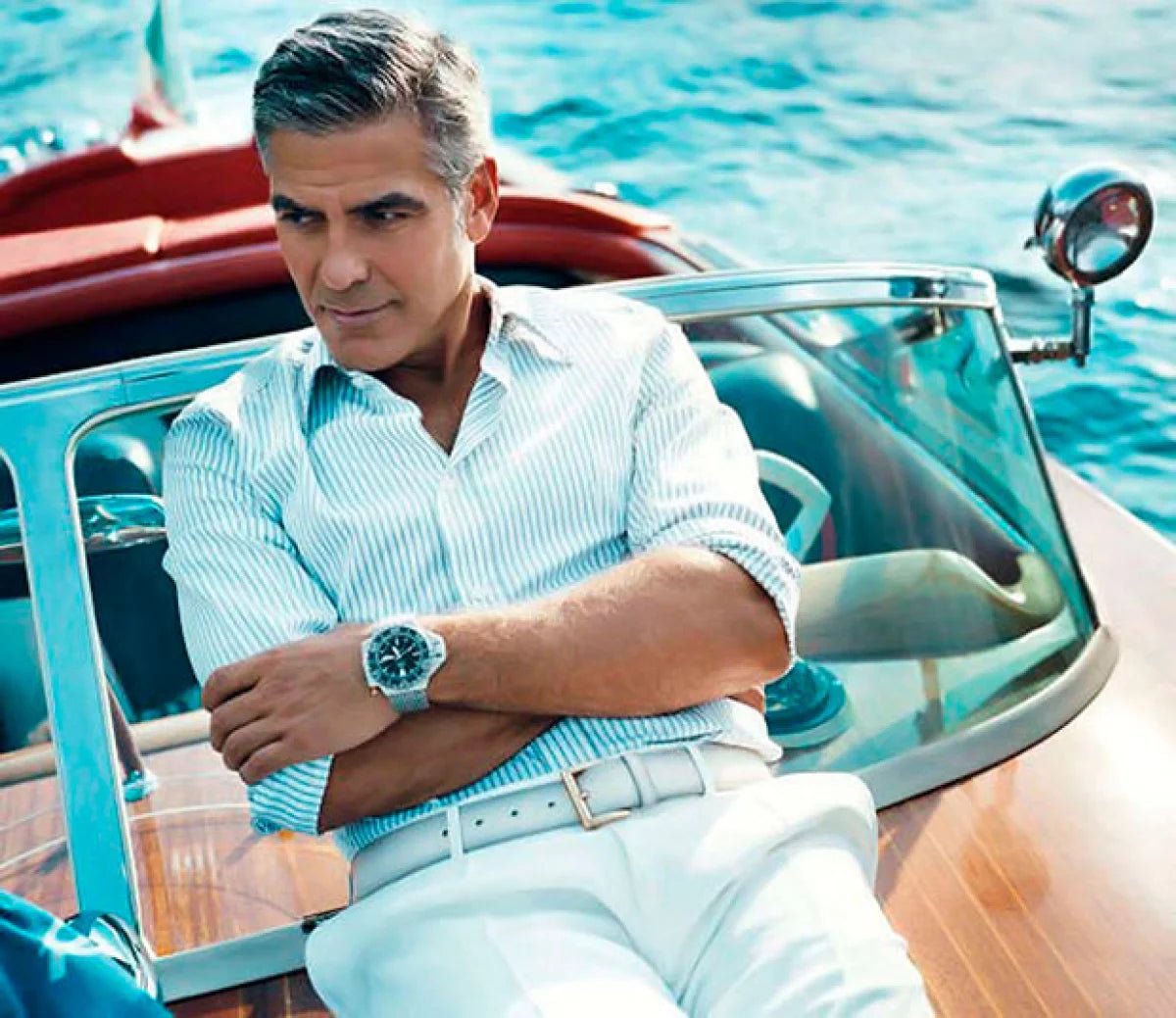 Now that we have sorted out the t-shirts in our previous article, let's continue with the most important piece of a casual chic attire, the dress shirt. In this article, we will provide you some tips to chose the best fit for your body!
Custom-made shirts
Custom made shirts are a good option in cities where tailors are not so expensive, like Dubai or Singapore. They usually provide the perfect fit for your body and allow customization to a certain extent.
However, they can also come with some disadvantages: The hassle of going back and forth to the tailor to try the shirt is often a no go for the modern online consumer.
Moreover, the choice of fabric is often focused on formal shirts. Going for ready-made gives you access to much more creative choices.
Fit
There are two main types of fit: Regular and Slim. Many brands will propose their own version of "adjusted fit", but it will most probably fall between the two types above. You will also find Loose Fit, but this is ultimately just a larger Regular fit.
A perfect fitting shirt needs to flatter your body shape, while allowing a certain degree of freedom in your movement.
Figure 1: Body Shapes
Let's make it simple: if you are 2 and 3, go for regular fit. If you are 4 and 5, go for slim fit, or chose your regular fit with care (see below). If you are 1, well you are lucky, you can go for both: Slim for a sharper look, Regular for a more casual, relaxed look.
Some Important details to check before buying
Collar/Neck space: You should be able to put 2 fingers between your neck and the collar when buttoned up. Otherwise, you will have difficulty breathing and moving your head.
Figure 2: Enough space between neck and collar is essential to your comfort, but not too wide!
Shoulders: Same as T-Shirts, the shoulder seams should fall at the edge of your shoulder bone, not lower not higher.
Sleeve Fit: Like in the picture below, not too tight, not too loose. Especially for muscular arms, too tight does not look casual chic!
Figure 3: Chose the right Sleeve fit
Sleeve Length: The trick is to put your arm alongside your body and to measure about 2cm above the base of your thumb.
Figure 4: Length of sleeve is an important aspect to check when buying a shirt!
Shirt length: Formal shirts that are aimed to always be worn inside the pants should be long enough to allow about 15 cm below the belt. For other shirts that you may wear outside the pants or inside them for a smarter casual look, allow a length of about 8 cm below the belt. It is not an exact science; you just need to make sure we don't see your skin when you make reasonable movements.
Figure 5: Shirt length for a formal fit
Figure 6: Shirt length for non-formal fit
Check out a few of our models!
Don't hesitate to have a look at our great collection of shirts. They range from casual to very chic, and feature 100% cotton from the highest quality.
Figure 7: JAQK iconic Vassily model with 100% GOTS certified cotton
Disclaimer: Fashion is not science. The articles in this series promote a casual chic fashion style that is well established in most fashion capitals. We aim to provide these contents as a guide and hope you will learn and adapt this to your own personality!
Other Posts in these series
Credits
Figure 1: Illustration set vector created by freepik - www.freepik.com
Figure 2: Space between neck and collar - www.realmenrealstyle.com
Figure 3: Sleeve fit - www.realmenrealstyle.com
Figure 4: Sleeve length - https://bespokeunit.com
Figure 5 and 6: Shirt length - https://lechemiseur.fr/