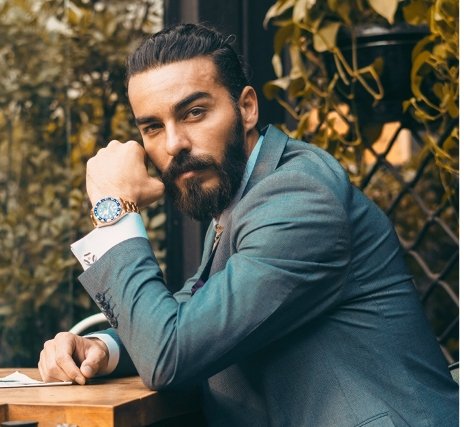 Mirror mirror on the wall, my beard is the envy of them all…
 Well styled and glossy strands, who hasn't dreamed of having a soft and silky beard?
A beard makes you distinguished and adds value to your image. It is one of the first things that people notice since it occupies a good part of your face. You might as well make sure it reflects your entire personality.
However, to achieve a flawless beard, it's important to perform regular care and set up a beauty routine to nourish and moisturize it.
It's often during summer, exposure to the sea and the sun, one may notice great changes occurring with their beard. Your beard can experience extreme damage, "dryness and color change".
So, here is our recipe for a smooth and healthy beard!
A healthy beard requires daily cleansing, morning and evening.
Cleansing choose natural products such as donkey/goat milk soap. Extra-gentle, these soaps are a must have in order to clean your beard.
Repair, fatty oils like Avocado or Calendula which calms irritated skin, gently repairs, intensely nourishes and moisturizes the beard to restore its structure.
Trimming let's get in shape! A beard without a shape is just hair sticking out from the face. Even if you're in for the long haul, trimming a beard prevents split ends, dryness, and dishevelment. Provide yourself with all your tools, such as a comb for detangling, a high-grade clipper for trimming and a scissor for detailing and you're done!
Once the beard is well cleaned, do not miss the most important step: nourish and moisturize your beard.
Shea butter is your ally for this. Rich, elastic and creamy, the Shea Butter plant nourishes intensely the beard. It is ideal for smoothing stubborn frizz, softening the beard and protecting it from dehydration.
Beard oil is also your reliable trendy ingredient. A few drops of beard oil are enough to moisturize and nourish the hair and skin. Then run your fingers over the entire beard, combing it to reach your face as well. Beard oil composed of organic argan oil and organic sesame are the best. The care provided by these natural ingredients nourishes and softens your beard. It is softened almost effortlessly.
And finally, last but not least… Brush your beard to discipline it. It may seem silly to you, but many men tend to skip this crucial step. One of the reasons why you can have a beard that itches is when the hairs are messy. Brushing the beard helps to take care of it. Use a boar hairbrush. It respects the hairs and untangles it without attacking it. By repeating this gesture, you also stimulate the circulation and the secretion of sebum. These are two factors which make it possible to soften the beard!
Let's beard up!