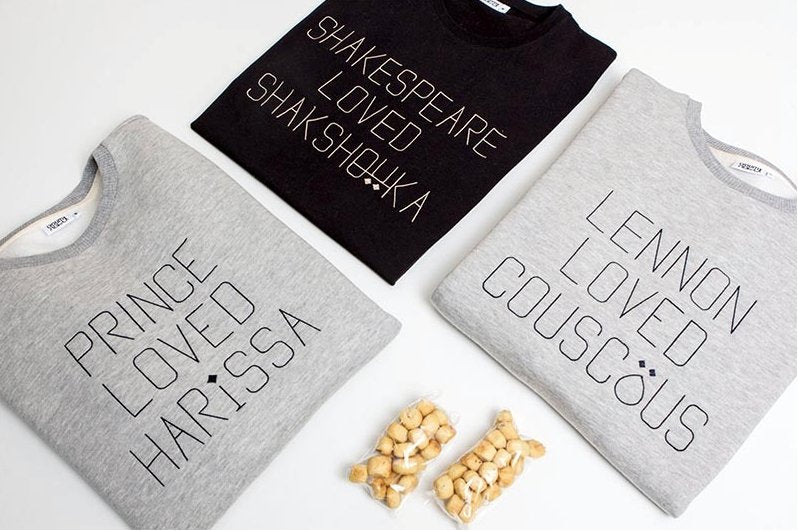 The Good Chic is presenting their new brand! LYOUM
"Gainsbourg loved harissa", "Picasso loved Falafel", "Nietzsche loved Shakshouka" … 
These are the kinds of offbeat messages that can be read on the T-shirts of Lyoum, a brand developed between Tunisia and Paris, born in 2011 during the wake of the Tunisian revolution.


This casual type of high-quality clothing, with an urban and relaxed style, reveals another image of Tunisia, open to the world and deeply Mediterranean.
Created by Claire and Sofiane Ben Chaabane, LYOUM has quickly established itself as a leader in the Mediterranean-inspired ready-to-wear.
Every collection of Lyoum is made exclusively in Tunisia. The brand offers a refined style, mixed and unique, softly combining European and Arab-Mediterranean influences.
With its collections for women, men and children, Lyoum takes you on a joyful journey along the shores of the Mediterranean.
It is a concept store that aims to return to Tunisian designers their place in the world of textiles. Moreover, Lyoum means "today" in Arabic - perfect to stick to this new Tunisia in full bloom.
To make Lyoum a truly Tunisian brand, the founders collaborate with many Tunisian creators and designers.
The Good Chic is proud to onboard them as we share the same values: Transparency, Durability, Quality and Authenticity.
By creating collections with an ensemble of tradition mixed with modernity and relying on a number of Tunisian designers, Lyoum aims to promote the quality of their product and artisanal know-how.
At Lyoum, they favor long lasting clothes of great quality that can be worn every day and kept for a long time.
Everything is about choosing fabrics: selecting materials that are pleasant to wear, with quality guaranteed by the essential international certifications and always at a cost that allows them to offer you their products at an affordable price.
In their commitments, they are also careful to avoid waste: they regularly re-use what remains of old fabrics for some new ones, they produce fair stocks to avoid unsold items.
Lyoum is exactly the type of brand that we've been waiting for! Our concept marries well with their unique oriental style. LYOUM is part of a new contemporary Arab scene, a modern and original look both elegant and sober.
Their mix of fresh urban messages broadcasted on their collection using Arabic writing relates to The Good Chic concept: the representation of a young, dynamic and urban brand that is committed to deliver the best product with the best quality.