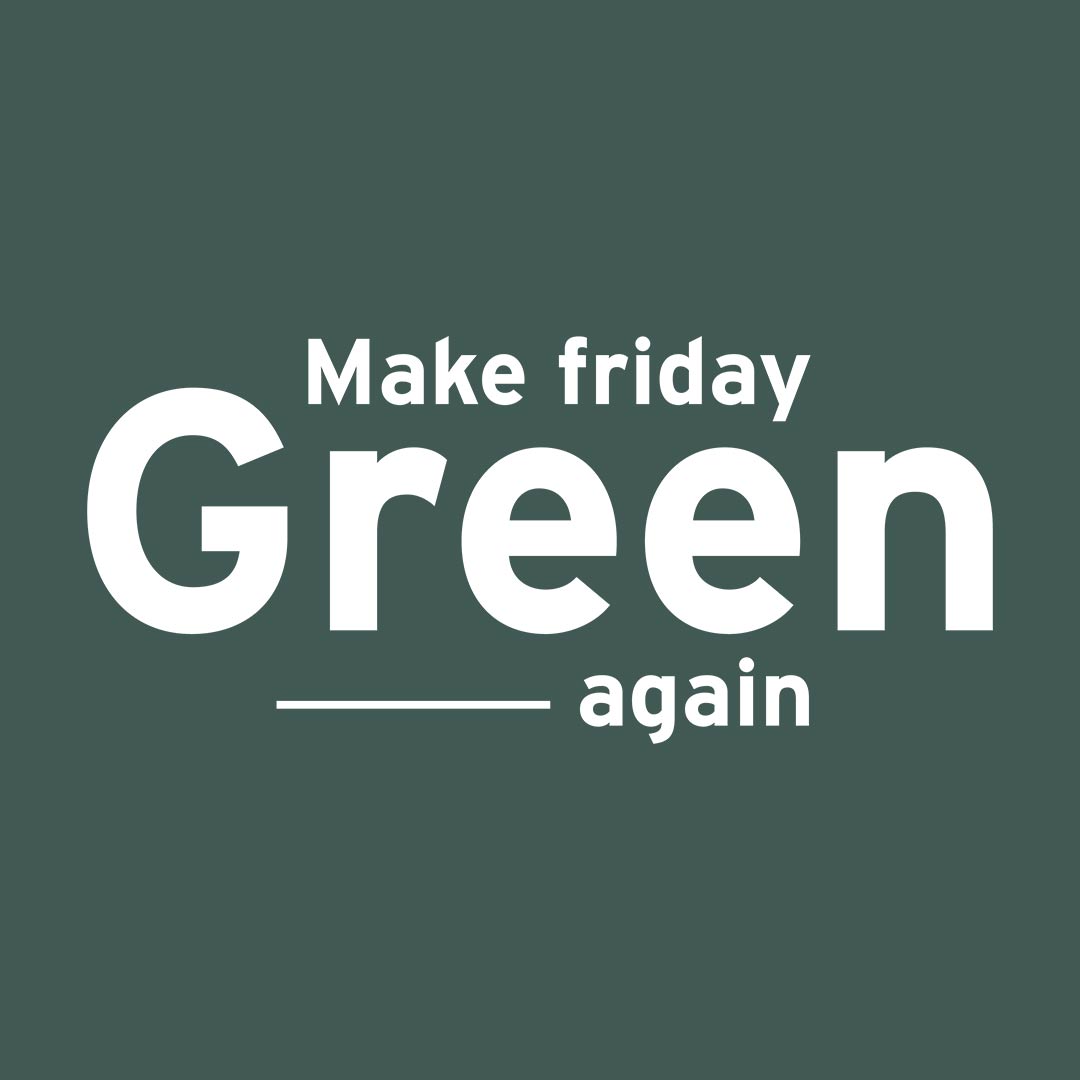 November is already here, and with it comes the famous super sales occurring each year at the end of the month: Black Friday.
This commercial initiative originally coming from the US as part of the Thanksgiving celebrations has then seen the world jumping on this golden opportunity. The event has now become almost a week of huge discounts and the consumers across the globe are avidly waiting for it to make their purchases.
From an eco-conscious perspective, the debate is open. Are those super aggressive promotions pushing people to consume more? And especially more of what they don't need? Should every business run a Black Friday sale?
Faguo, one of the brands we carry on The Good Chic, has decided for several years now not to take part in the movement. Instead, they are part of the "Make Friday Green again" initiative to counter the effects of overconsumption.
Some strong arguments against Black Friday from a sustainability perspective could be that:


 Brands tend to overproduce in anticipation for this event which increases CO2 emissions as well as the percentage of unsold items and therefore storage.
Consumers tend to over purchase as they are motivated by hefty discounts. However, the original prices are often inflated before Black Friday so the discounted amount looks amazing while in fact the seller's margins are not much impacted. What is the point for the end consumer then?
With those elements in mind we can start wondering if we can effectively enjoy Black Friday discounts while mitigating some of its effects on the planet.
One idea to be an eco-responsible consumer during those tempting times would be to have a very precise idea of what you really need to buy. We recommend putting it on paper so that there is less room to deviate. Another, could be to ensure the brand you purchase the item from is making efforts to reduce its carbon footprint (by using recycled materials, giving back to the planet etc.)
The Good Chic will not be making any Black Friday sales as we are taking part in the "Make Friday Green again" initiative. We ensure the best prices for our products all year long and believe that quality has a cost.
Buy less, buy better.